Shenandoah Valley Drive-In
US 11 between Woodstock and Edinburg, Va.
years of operation: 1949-83
currently: sold to self-storage company in July 2000, and torn down in August
Click here to see the 1996 USGS map depicting the drive-in and surrounding area.
Click here to see a 1997 aerial photo of the closed drive-in.

Above photo taken April 1992.
The photos below may be the last ones ever of the Shenandoah Valley Drive-In. They were taken mere days before it was torn down forever.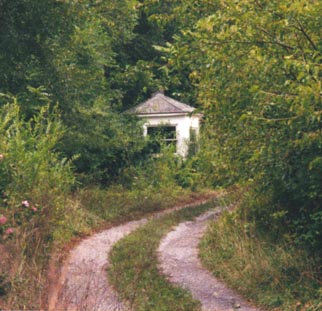 Thanks very much to Brandon Andrusic for the photos below of the ruins: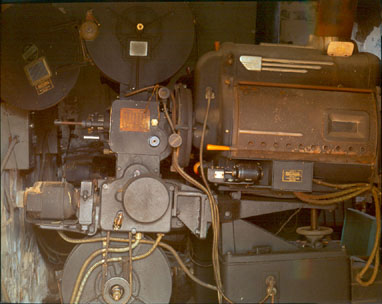 Got some additional information, or some pictures or stories about this drive-in
you'd like to share? Email me -- thanks!