Hillsdale Drive-In
US 211 east of "Little Washington", Va. (¾ mile past Massies Corner)
capacity: 55 cars
years of operation: 1959-76+
currently: used-car lot
One of the smallest drive-ins ever built. Situated in the incredibly picturesque heart of Rappahannock County, the Hillsdale, owned and operated by Mr. and Mrs. B.R. Armel, debuted on April 16, 1959 with Raintree County starring Elizabeth Taylor. It was renamed the Rappahannock Drive-In in 1976 by new operators J & M Theatres of Harrisonburg, who also ran the Luray Drive-In. Today, the old brick ticket booth/snack bar building remains standing in the northwest corner of the lot (see photos below).
Click here to see the 1996 USGS map depicting the drive-in and surrounding area.
And this is what the Hillsdale looked like in August 1971, from these photos courtesy of Richard Webb: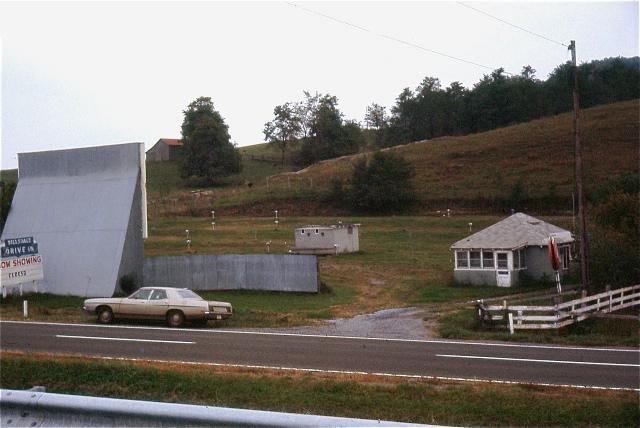 Got some additional information, or some pictures or stories about this drive-in
you'd like to share? Email me -- thanks!