Patrick Drive-In
old US 58 (now VA 625), Patrick Springs, Va.
capacity: 230 cars
years of operation: 1950-68
currently: Patrick Springs Pentecostal Holiness Church; original entrance road off old 58 is still there, leading to Ruritan baseball field behind church
Below is part of a 1964 aerial photo showing the drive-in.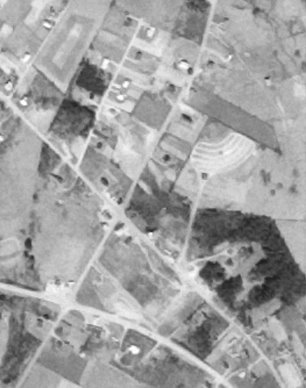 Click here to see the 1985 USGS map depicting the drive-in and surrounding area.

Got some additional information, or some pictures or stories about this drive-in
you'd like to share? Email me -- thanks!