Lynn Drive-In
VA 311 west of New Castle, Va.
capacity: 150 cars
years of operation: 1952-??
currently: all structures except screen still stand (central building is in very good external shape) (June 1998)
Named by owner/operator E.M. Abbott after his son, Jerry Lynn Abbott. The family also operated the town's Masonic Theatre.
Click here to see the 1981 USGS map depicting the drive-in and surrounding area.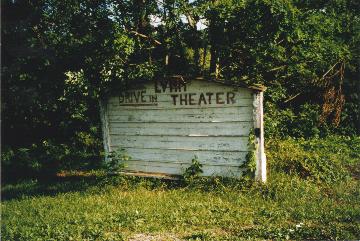 Formerly the ticket booth. Photos taken June 1998.

Got some additional information, or some pictures or stories about this drive-in
you'd like to share? Email me -- thanks!