Talley Drive-In
VA 22/208 just east of Louisa, Va.
years of operation: 1951-84
currently: self-storage; ticket booth still stands
Operated as the Talley-Towne Drive-In from 1975-82. Named after its founder, H.C. Talley.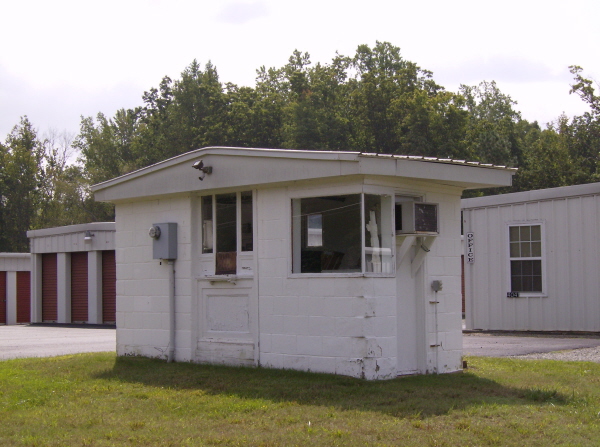 The former ticket booth. Photos taken September 2006.
Click here to see the 1973 USGS map depicting the drive-in and surrounding area.

Got some additional information, or some pictures or stories about this drive-in
you'd like to share? Email me -- thanks!