Dick's Drive-In
US 33, 3 miles west of Louisa, Va.
years of operation: 1950-80
currently: used to store construction materials; most significant drive-in structures remained in a decayed state (1998)
Named for its owner/operator, Richard G. Robertson Sr.
Click here to see the 1984 USGS map depicting the drive-in and surrounding area.
Click here to see a 1994 aerial photo of the drive-in's remains.

Former readerboard.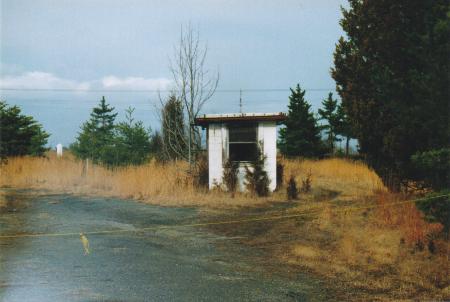 Photos taken in early 1998.

Got some additional information, or some pictures or stories about this drive-in
you'd like to share? Email me -- thanks!