Starlite Drive-In
US 11 about midway between Greenville and Mint Spring, Va., 7 miles south of Staunton
years of operation: 1953-58 or '59
currently: lot reverted to woodland; remains of screen can be seen from I-81 (see photo below), and central building is reportedly still standing in the woods
Click here to see the 1984 USGS map depicting the abandoned drive-in and surrounding area.

Photo taken August 2001, from the shoulder of I-81.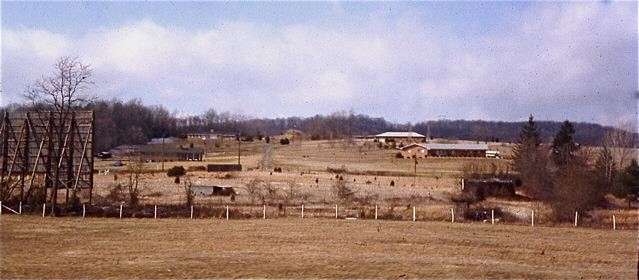 And here's the Starlite from around 1975, when despite a decade and a half of dormancy the decay wasn't nearly as pronounced. Thanks to Richard Webb for this photo.

Got some additional information, or some pictures or stories about this drive-in
you'd like to share? Email me -- thanks!