Lonesome Pine Drive-In
alternate US 58, "Trail of the Lonesome Pine", 3 miles west of Coeburn, Va.
capacity: 200 cars
years of operation: 1949-??
currently: closed (1998)
Shifted into a full-time X-rated format in the early '70s.
Click here to see the 1991 USGS map depicting the drive-in and surrounding area.
Click here to see a 1995 aerial photo of the drive-in. Note the unusual pattern of straight rows, rather than rows that curve around the screen.

Spruces had grown to completely shroud the sign, making this a difficult photo to get.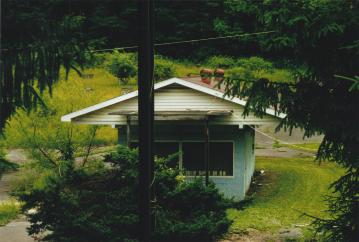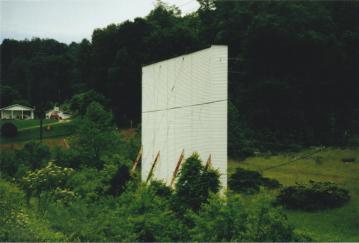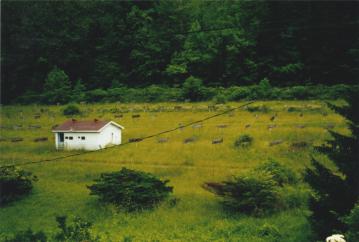 The wooden panels shown in the above photo were set up to keep rubbernecking viewers of the X-rated movies from taking in any of the off-screen "entertainment" in neighboring cars. Photos taken June 1998.

Got some additional information, or some pictures or stories about this drive-in
you'd like to share? Email me -- thanks!