Chase City Drive-In
VA 92 just west of Chase City, Va.
capacity: 200 cars
years of operation: 1951-circa 1980
currently: abandoned; main building still stands among high weeds (September 2000) but screen is gone
Click here to see the 1989 USGS map depicting the drive-in and surrounding area.
Click here to see a 1994 aerial photo showing the drive-in's remains, with the ramp pattern faintly outlined.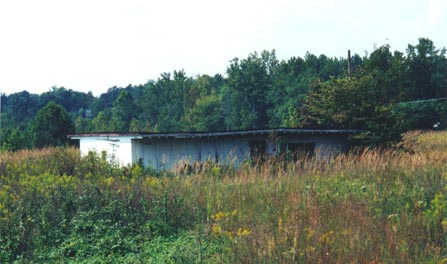 Got some additional information, or some pictures or stories about this drive-in
you'd like to share? Email me -- thanks!