Shore Drive-In
US 50 about 3 miles west of Ocean City, Md.
capacity: 500 cars
years of operation: 1954-circa 1976
currently: abandoned, reverted to woodland; all major structures still stand (December 2008)
Click here to see the 1988 USGS map depicting the drive-in and surrounding area.
Click here to see a 1989 aerial photo depicting the drive-in's remains.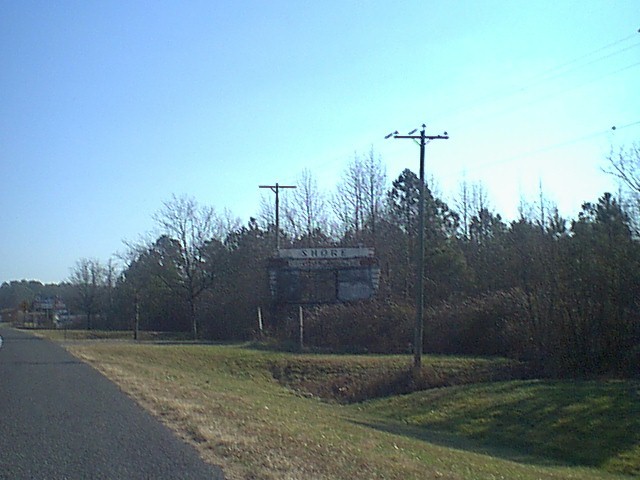 Photo taken on New Year's Day 2000 by Robert Thorpe. Thanks to him for sending it along. Thorpe is the creator of the unofficial Bengies Drive-In website.
And hats off to Reggie Reaves for venturing deep into the Shore lot to get these very nice photos of what's left, from the screen on down.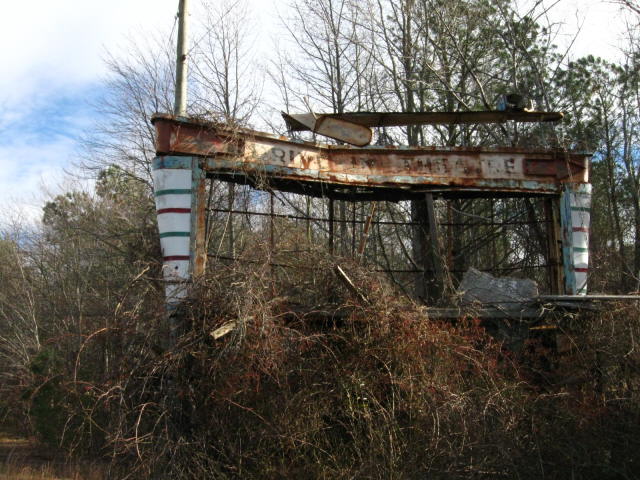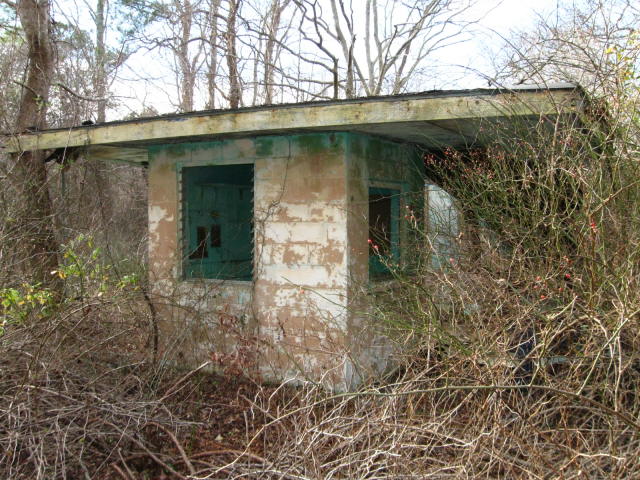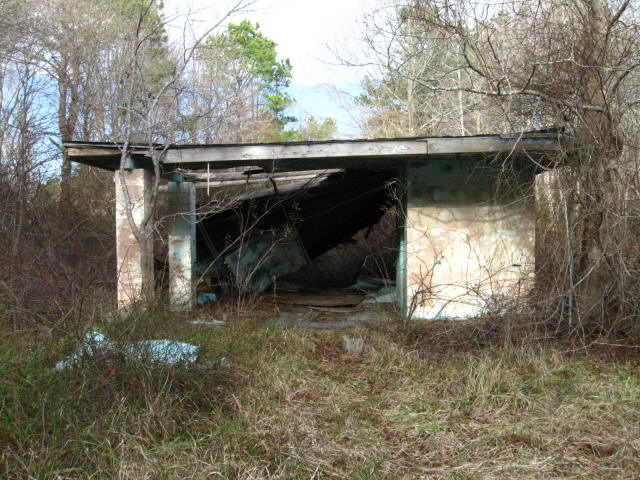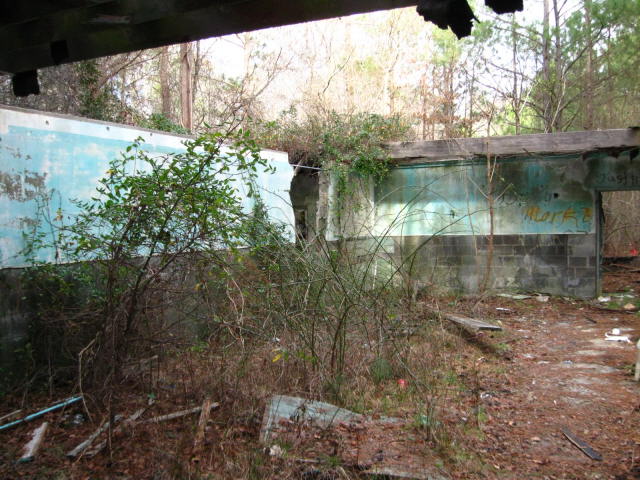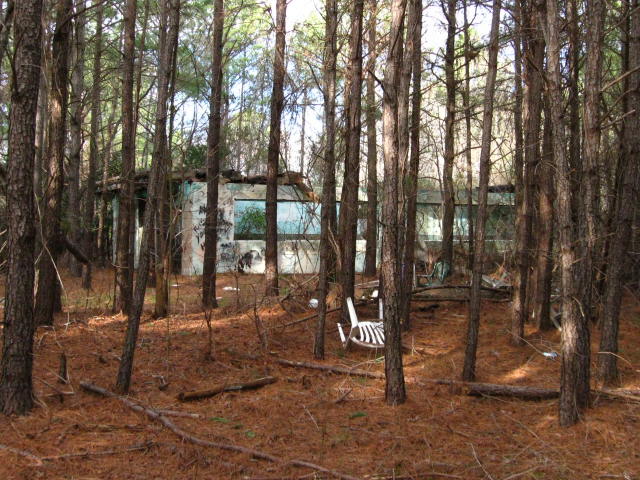 There was a Capitol Theatre in Ocean City up to 1964 when it burned down; the exact nature of this item is hard to tell, though. Ideas?
[Reggie comments: "It was two-sided, a third part would have made it triangular, not sure as to where it came from. It has the same paint scheme as the drive-in though. Also one thing I'm sure of is where the projection booth sat... My guess would have been up top of the concession stand there was a second floor, as I saw no remnants of another building except for two old buildings which appeared to be a small storage building and once a residence at one point. I didn't check either as one, the roof was collapsed, and the other had tents near it where the homeless would sleep so I didn't venture to that corner of the property."]

Got some additional information, or some pictures or stories about this drive-in
you'd like to share? Email me -- thanks!