Valley Drive-In
Reisterstown & Greenspring Valley Rds., Garrison, Md. (between Pikesville and Owings Mills)
years of operation: 1961-78
currently: Valley Center shopping center; includes a 9-screen Loew's multiplex
The second of the two drive-ins built by the local Schwaber circuit, its big draw was the kids' "Candy Cane Land". The current shopping center opened there in 1989.
Click here for an interactive 1971 aerial photo of the Valley (zoom in or out, or compare to older or newer photos of the same site).

Click here to see the 1974 USGS map depicting the drive-in and surrounding area.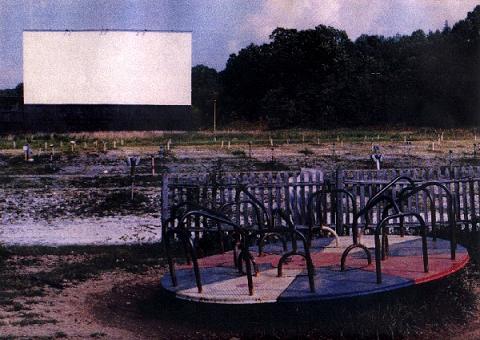 Thanks to John Heyn for this photo, taken by him circa 1977.

Got some additional information, or some pictures or stories about this drive-in
you'd like to share? Email me -- thanks!