Central Avenue Drive-In
7903 Central Avenue, Capitol Heights, Md. (about a mile inside the Beltway)
capacity: 650 cars
years of operation: 1958-87
currently: the central maintenance facility for fire and police vehicles in Prince George's County; also a small strip commercial center
District Theatres (later Glenmar Cinestate), a latecomer to the Washington drive-in business, opened the Central Avenue on June 5, 1958 with Jailhouse Rock showing on its 93-foot screen. It turned to porno in the '70s and early '80s, but switched back to mainstream in 1986. The screen directly faced the street -- with a high wall around the lot shielding passing motorists from the movie.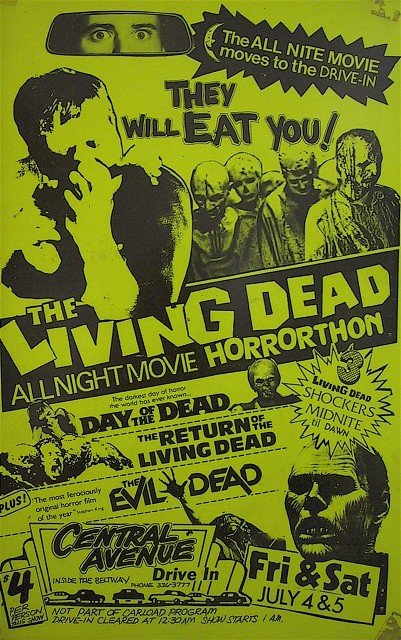 Thanks to Greg Laxton for sending in the above scans. Marquee photo is from 1988, movie flyer from 1986.
Click here for an interactive 1980 aerial photo of the drive-in (zoom in or out, or compare to older or newer photos of the same site).

Click here to see the 1993 USGS map of the Central Avenue Drive-In and surrounding area.

Got some additional information, or some pictures or stories about this drive-in
you'd like to share? Email me -- thanks!